Shortly before the New Year Anita Pudikova, Bolshoi Balllet ballerina, chose for a New Year party 3 looks with ZB romantic tutu.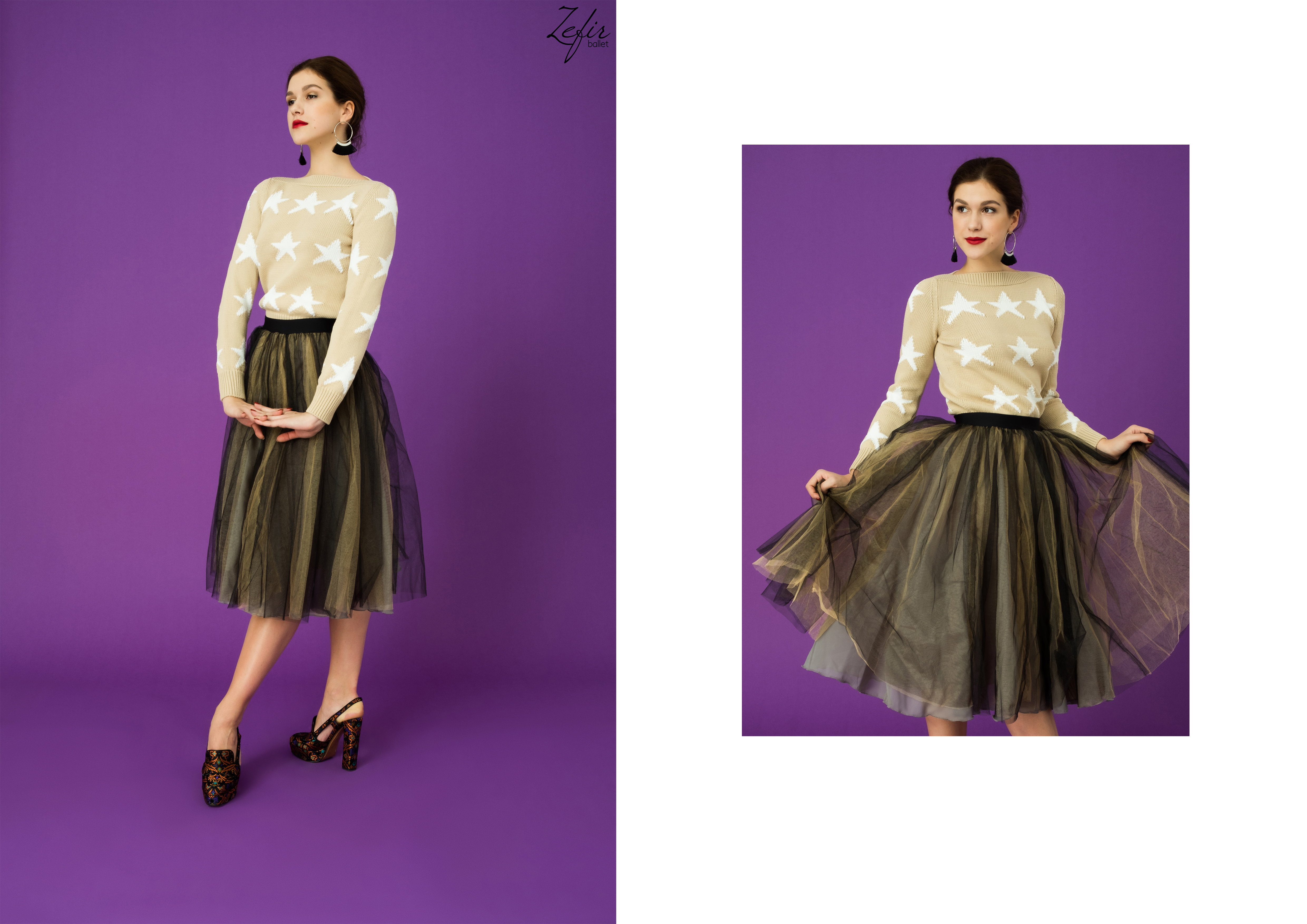 ZB
:
Why did you choose this particular look?
Anita Pudikova
: When choosing the look, I primarily think about comfort. A cropped soft sweatshirt is an ideal choice! I can wear it both for a party or a holiday dinner as well as a home party with my friends. There are black, gold and beige colors in this look, so this sweatshirt with stars matches the romantic tutu. If you are going to dance at the party, you can wear a 'lighter' version on the top: for example, a black shirt with a round collar to open your 'swan' neck :)
Large earrings with fringe also add to the great effect!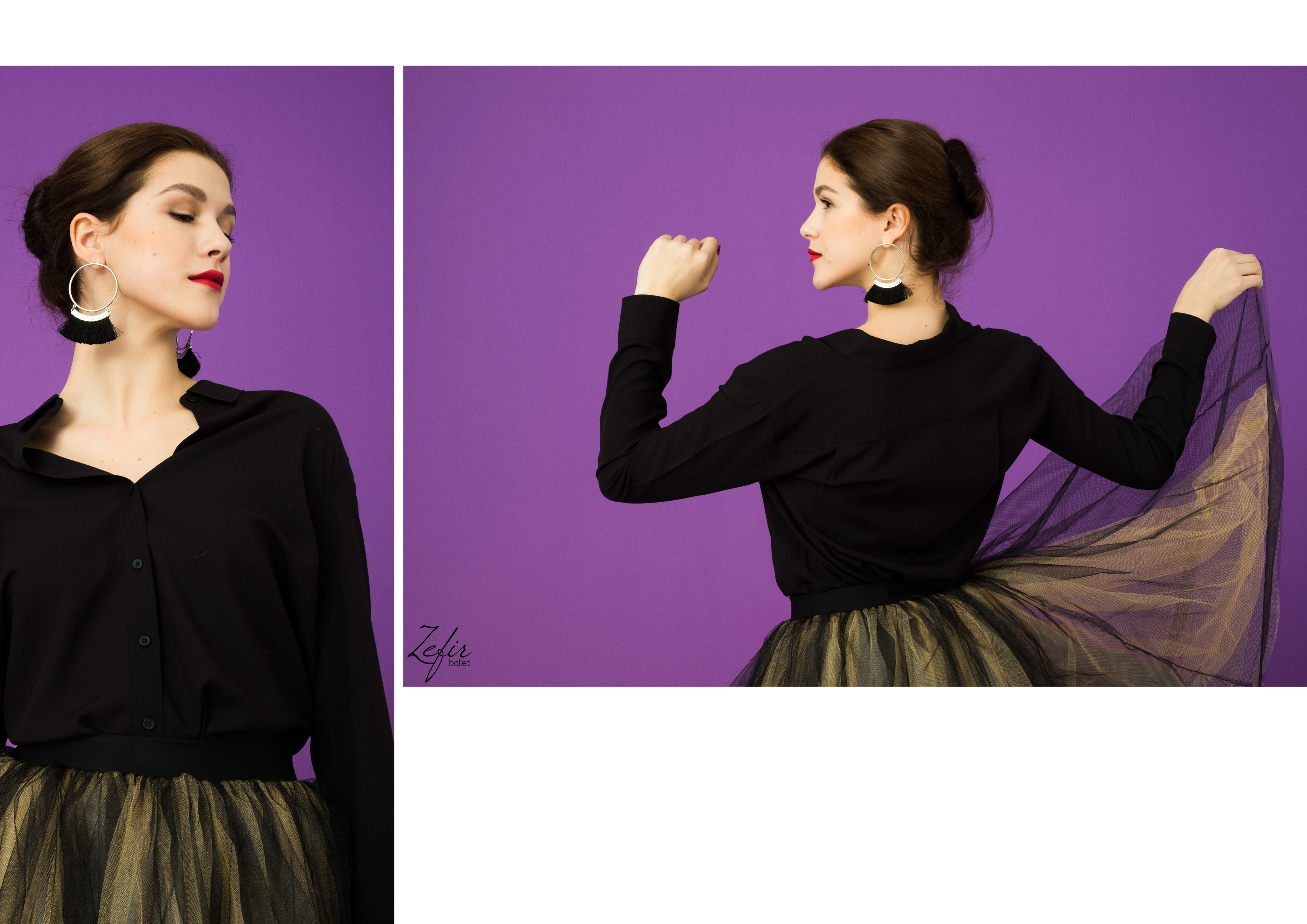 ZB
:
Do you feel in a leotard the same self-confidence and discipline like in a ballet class?
AP
:
I won's say about discipline, but I certainly feel very confident in it! Leotard is practically the same garment as a bodysuit which we are used to wear on a daily basis. I would easily wear a leotard with high waist jeans and high heels for a party.
🌟
Photo - Katerina Ternovskaya
Interview - Lilia Anoshkina
Anita is wearing
: shoes Etro, sweater Max Mara, shirt Uniqlo, tutu and leotard Zefir ballet.
Special thanks to Anna Archen for co-organizing the shooting.